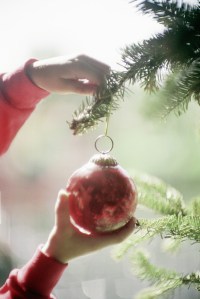 Looking toward this weekend, there are two fun Mercer Island Parks and Recreation holiday events to attend. On Friday, December 7th, is the highly anticipated Holiday Tree Lighting and Firehouse Munch. On Saturday, December 8th, is a Breakfast with Santa.
The annual Holiday Tree Lighting and Firehouse Munch kicks off over at Mercerdale Park at 6 pm, with Radio Disney providing holiday tunes from 6-6:30 PM. The tree lighting and caroling will be at the park from 6:30-7 PM. The fun continues over at the North Fire Station from 7-8:30PM. Local island merchants will be providing treats and entertainment for the kids – plus Santa will be on hand for photos. The best part is the price: FREE!
Santa is a busy guy this time of year. He will be back at Saturday's Breakfast with Santa, which will be held at the Mercer Island Community and Event Center. The holiday fun begins at 10am, and runs to 12pm. You must reserve a spot for the breakfast by calling (206)275-7609 and referencing Parks & Rec Course #13056. The cost for the event is $9 for adults and $7 for ages 18 & under. Brunch will be served and jolly old St. Nick is scheduled to bring along a few of his elf pals to visit with and for photos.
And looking at the holiday events calendar over at Mercer Island Reporter, there are a lot more fun Christmas and Hanukkah holiday events in the next few weeks. Hanukkah begins this weekend, on Saturday December 8th, and runs through Sunday December 16th.