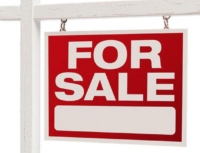 When listing your home during the fall, there are a few things to keep in mind to keep your home looking fresh regardless of the weather outside.
I recommend a weekly landscaping tidy-up of the yard and plant beds, removing any dead foliage and raking the ground. In the event of a windstorm, additional yard tidying may be necessary.
Unless you will be setting the stage for each showing, I recommend keeping the lights on throughout the day. Although this may add a few dollars to your electric bill, in my experience this pays off in a quicker sale.
Although you may keep more heat in your house by closing blinds and curtains, resist the urge to do so during the day. Buyers need to feel that a home is open and bright.
In order to keep your house smelling fresh and clean, opening the windows once a week on a sunny day can help circulate the air. Changing the filters in the furnace or using a carpet freshener may also help although avoid strong-smelling air fresheners as many buyers are sensitive to these strong smells.
Resist the urge to turn the thermostat during the day. Adjusting to below 68 degrees can make the home viewing experience uncomfortable which is not conducive to a home sale.
If you are considering selling your home, please give me a call: (425) 260-0715 or send an email: [email protected] for additional fall home-selling tips.