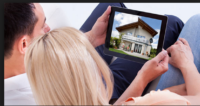 If it has been a few years since you purchased a home, things have changed a bit and it pays to be aware of these changes. Since the recession and the sub-prime mortgage meltdown, banks have become more stringent in their lending standards which has an effect on people buying a home. Here are some things you can do now to prepare:
Get a copy of your credit report – go to annualcreditreport.com and download a free report from each of the three credit agencies: Equifax, Experian, and TransUnion. Review and make sure everything is accurate. If there are discrepancies, get them cleaned up.
Determine your down payment source – will you be using proceeds from your current home for your down payment? A savings account? Borrowing money from a family member? Receiving a gift from a family member? Different paperwork is involved with each which your lender would be happy to go over with you.
Meet with a lender – by meeting with a lender you will be able to understand how much house you can afford and what loan programs are available for your situation. The lender will want to know information about your income and assets so it's important to have your most recent W2, pay stub and bank statement ready.  This also represents a great opportunity to address and questions about the process and make sure you're working with a qualified professional.
Once you have completed the above steps it is time to meet with a real estate broker.  That meeting should include discussing neighborhoods and price points.  After you have nailed this down, it is time to go out and look at homes!