I received an interesting question from a homeowner last week who was concerned about some information he had just heard from a neighbor. He is ready to sell his home this winter and his neighbor warned him that his real estate agent had a mandatory rule about the lights staying on all day every day. Naturally, this homeowner wanted to hear from me, his future listing agent, about my rules regarding keeping all the lights in the house on while the house is on the market.
Let's start with the facts – a house with its lights on shows better than one that doesn't. And in the winter, it is more critical to have the light sources on and putting your home in the best light. Imagine potential buyers driving up to your house after sunset and your home is completely dark. Not a great sight to behold. But now think about how warm and inviting your home is when the exterior and interior lights are on – curb appeal is key!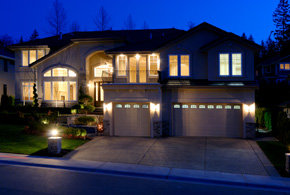 Although agents who are going to be showing your home will usually provide a few hours of notice before doing so, you or your agent may not be in a position to get to the home and turn on all the lights. Unless you can, and are willing, to get home within about 15 minutes of a call from an agent indicating he or she is going to show the property, I do indeed recommend that the lights stay on. Even during the day when there can be uneven sunlight or shadows, additional lighting in necessary.
According to the US Energy Information Administration's publication Energy Saver: Tips on Saving Money & Energy at Home, lighting only accounts for 5% of the average home's energy usage. You will probably see an increase in your bill, but my experience is that a lit home is appealing and will result in a quicker sale than the house down the road, everything else being equal.
If you would like to learn more about my listing recommendations to make a home show its best, please give a call at 425-260-0715 or send me an email: [email protected].