Dear Jay Agoado, The house I want to buy looks great and some of my friends are saying my offer stands a better chance of being accepted if I waive an inspection. Should I?
While I applaud your friends trying to help you get the home you want, in short, I do not recommend waiving an inspection. I have seen too many structural deficiencies hiding behind fresh paint to feel an inspection is superfluous.
Having an inspection gives you the opportunity to get to know the bones of the home and discover the minor or major issues of the property – important information for any future homeowner.
Even if a home is being sold "as is", it is worthwhile to have an inspection done so you can get an idea of what it would cost to do the needed renovations.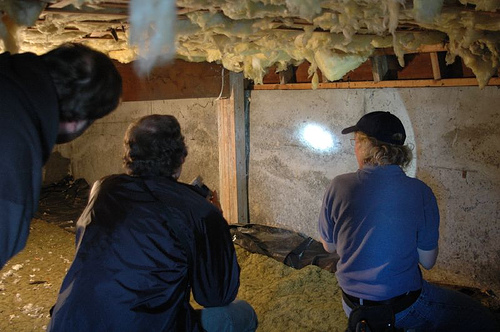 One strategy that buyers in highly-competitive markets are employing is getting a pre-inspection. In this scenario, the buyer would pay to have an inspection done before making an offer on the property so they can know the possible fixes the property needs ahead of time and decide whether they want to move forward with an offer or not. A pre-inspection typically costs less than a normal home inspection. This is because it doesn't take as long, since the inspector generally focuses on the most expensive components of the home versus checking every door, window, and cabinet. Also, many inspectors will provide their verbal or hand written findings at the property versus spending hours editing their report.
There are pros and cons to having a pre-inspection. First, not all sellers will agree to a pre-inspection. Second, the buyer pays for the inspection out-of-pocket and the seller may not even choose their offer to accept, causing the buyer to walk away empty-handed. However, a pro is that the inspection itself no longer is a contingency in the offer, making the sellers feel more at ease.
A buyer may be faced with a seller who indicates they have already had a professional inspection done of their property and therefore a buyer inspection is not necessary. However, I still advise buyers to have an independent inspection completed. Just because a seller may have had a pre-inspection done does not mean they have fixed all the issues the inspector found – or they may not have fixed them in a way that is up to the buyers' standards. And, how can you guarantee that the inspector was licensed and qualified inspector?
I can tell you that, in our local Mercer Island real estate market, pre-inspections are definitely the norm. Since our inventory levels are so low, it has created high demand for most homes priced under $1M. To be competitive, you almost always need to consider a pre-inspection if you know for certain that you will be competing against others for the home. The same goes for the Seattle real estate market and parts of the Eastside real estate market.
If you are thinking about moving and want to know more about inspections and the buying or selling process, please contact me at 425-260-0715 or [email protected].