Jay,
My family will likely be moving in about three years from our home. We have done nice updating throughout the house, but our master bathroom is woefully in need of some updating as it was last updated in the early 80's. Does it make sense to remodel?
While you will likely not recoup everything you put into your bathroom remodel, it may indeed be worth the time and effort. Furthermore, if your home can stand out from the competition when it does come time to sell, you may benefit from a shorter time on the market and higher sale price. Of course, until then, you can enjoy your bathroom.
According to Remodeling Online, their Cost Vs. Value Report, if a bathroom were remodeled and the house sold within one year, an average rate of return was 84.9%. The average spent was $12,918 with $10,970 recouped.
However, if the floorplan of your bathroom doesn't need attention and your cabinets are in good shape, you may be able to get away with a much less-intensive remodel. Simply re-facing the cabinets, adding new countertops and hardware, and updating fixtures such as the sinks, toilet, shower and tub can save a lot of money.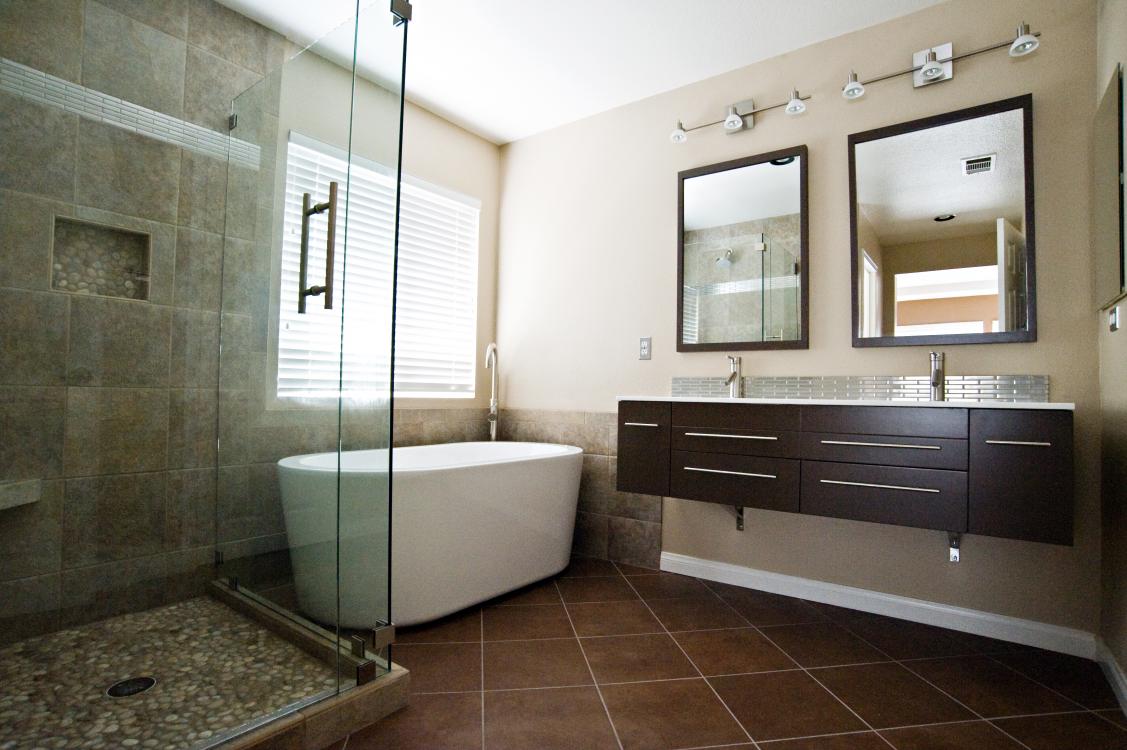 SOURCE: http://www.realtor.com/home-garden/remodel/remodeling-projects/top-7-roi.aspx