According to the 2012 National Association of REALTORS® Profile of Buyers and Sellers, the buyers who were surveyed about their 2012 home purchase found the home they eventually purchased a number of different ways: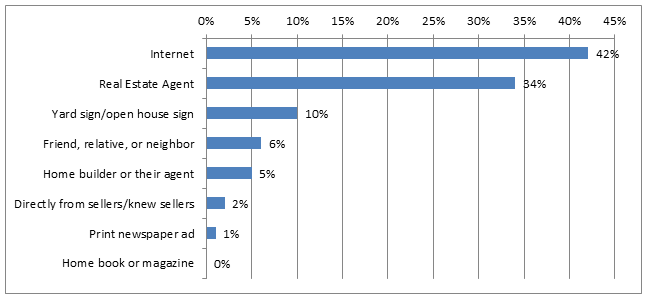 As you can see, the internet plays a huge role in matching home buyers with sellers. This is why professional photography is so critical in getting your home noticed and sold. In fact, 8 out of 10 buyers rated photos and detailed information about the home the most useful website features. With 90% of buyers scouring the internet for properties, it is a smart decision to list with an agent who features professional photography.
The above photos are of a recent listing I had on Mercer Island. This home sold immediately for over full price and I truly believe that the professional photography was what helped expedite the sale. The interior photo clearly shows the size and functionality of the kitchen and the exterior photo shows that the backyard is flat and usable.
If you are thinking of selling your home, I encourage you to first take a look online at listings in your area and make sure that the agents you call to do a market analysis on your home have showcased their listings the way your home should be showcased.